Bedfords offer a comprehensive gutter cleaning service. We recommend that gutters be cleaned well before Winter sets in. This avoids any water damage that might result from an unexpected down-pour.
Gutter Cleaning Yearly Maintenance Service
Bedfords also offer a yearly maintenance contracts. These allow us to book you in well in advance each year at a agreed rate.
Bedfords Roof Restoration manufactures and installs Freeflow gutter guard, a fully customised gutter protection solution manufactured for conditions in Perth, Western Australia. Freeflow gutter guard is a durable nylon filter/screen designed to minimise ongoing gutter maintenance.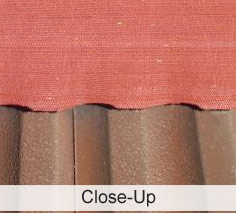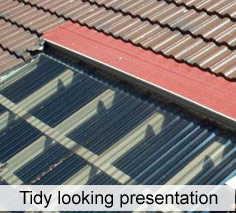 Freeflow Gutter Guard Characteristics and Benefits
Can be fitted to suit metal or tiled roofing
Choice of colours to suit roof
Competitively priced gutter guard solution
Leaves simply stay right out of your gutters
No yearly gutter clean required by yourself or a contractor
Prolongs gutter life by keeping your gutters free of water
No flooding back into eaves and wall cavities